Our Authors
Claudie Arseneault
Claudie is an asexual and aromantic-spectrum writer hailing from the mostly-francophone Quebec City. The stories of her heart revolve around platonic affections, especially friendship and families, and her love for sprawling casts invariably turns her novels into multi-storylined wonders. She is a founding member of The Kraken Collective as well as an editor for Common Bonds: An Aromantic Speculative Anthology. Claudie is also well-known for her database of aro and ace characters and her unending love of squids. Find out more on her website!
---
D.N. Bryn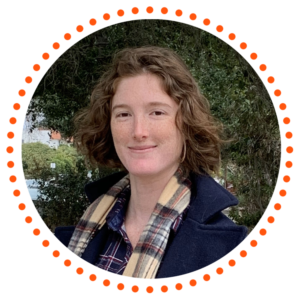 Danny Bryn is a queer, disabled, non-binary speculative fiction author and progressive Christian. When not writing, they conduct infectious disease surveillance in their hometown of San Diego, where they enjoy basking in the Santa Ana winds, hiking the brush-heavy slopes, and eating too many tacos.
---
Lyssa Chiavari
Lyssa Chiavari is an aro-ace author of speculative fiction for young adults, including Fourth World, the first book in The Iamos Trilogy, a sci-fi series set on Mars, and Cheerleaders from Planet X, a tongue-in-cheek send-up of all things sci-fi. Her first published short story, "The Choice" (a prequel to The Iamos Trilogy), was named one of Ama-gi Magazine's Best Fiction of 2014.  Lyssa lives with her family and way too many animals in the woods of Northwest Oregon. Find out more at her website.
---
Dove Cooper
Dove (she/they) has an MA in English literature and creative writing, but wouldn't call herself an authority on either. She currently resides on the European continent and her idiom and spelling are, despite her best efforts, geographically confused, poor things. Her tastes are equally eclectic, though fantasy will always be her first love. She has been chasing stories one way or another since she was old enough to follow a narrative. Find out more on her website!
---
Dax Murray
Dax Murray is a software engineer by day but fights demons writes queer fantasy and science fiction by moonlight. Dax writes worlds where being queer is not remarkable, and futures are held in the hands of the many instead of the few. Fey can often be found listening to the same seven songs on repeat, watching Revolutionary Girl Utena, reading Howl's Moving Castle (again), or playing Rachmoninoff on feir flute. Dax is owned by three cats, two ball pythons, and one Brazilian Rainbow Boa. Fey studied political science, music, and creative writing at Allegheny College in Meadville, PA. You can find out more about fem on feir website.
---
Kiran Oliver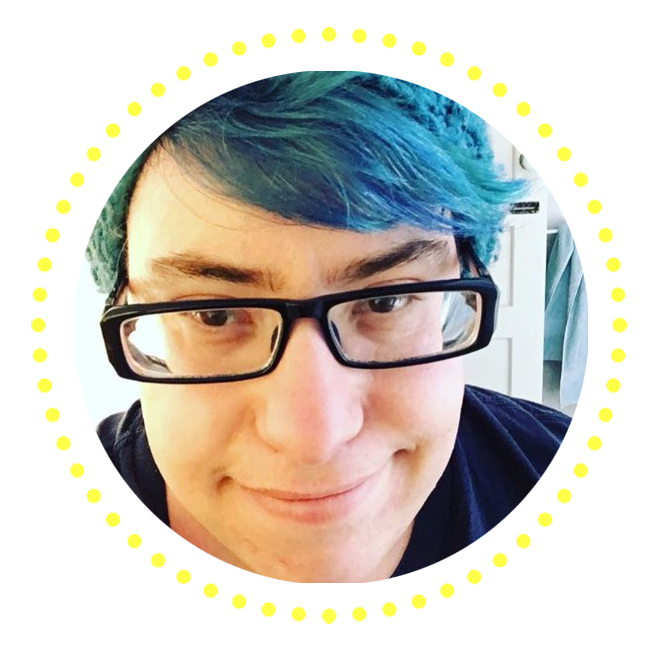 Kiran Oliver is a bigender Sephardi and Mizrahi Jewish lesbian, keto foodie and cat parent. They spent most of their life by the ocean on the east coast of Massachusetts, where they acquired a deep appreciation for the smell of salt in the air. When not working on their novels or thinking about queer elf lady paladins, they're usually at the gym, watching YouTube, gaming, cooking, or petting one of their two cats. You can find out more at their website.
---
B R Sanders
B R Sanders is a white, genderqueer writer who lives and works in Denver, CO, with their family and two cats. Outside of writing, B has worked as a research psychologist, a labor organizer and a K-12 public education data specialist. B R Sanders's writing explores the boundaries of social identities and their intersections through character-driven fiction set in an Aerdh, a fantasy universe of elves and magic. You can find out more at their website.
---
Kaia Sønderby
Kaia Sønderby is an American currently residing in Sweden with her Danish husband. She hopes to eventually escape to a warmer country that actually sees the sun for more than one month out of every year. Her hobbies include reading, playing video games, various and sundry art projects—usually involving far too much glitter—and being a feminist killjoy, and her interests vary from history to the paranormal to maritime disasters. She is also the proud momma of a continually expanding array of rodents (expanding in numbers, not just expanding outwards, though they're doing that too).
---
RoAnna Sylver
RoAnna Sylver writes unusually hopeful dystopian stories about marginalized heroes actually surviving, triumphing, and rocking really hard. RoAnna is also a singer, blogger, voice actor and artist who lives with family and a small snorking dog, and probably spends too much time playing videogames. The next amazing adventure RoAnna would like is a nap in a pile of bunnies. You can support RoAnna directly on Patreon!