Our Authors
Claudie Arseneault
Claudie Arseneault is an asexual and aromantic-spectrum writer hailing from the very-French Québec City. her long studies in biochemistry and immunology often sneak back into her science-fiction, and her love for sprawling casts invariably turns her novels into multi-storylined wonders. Claudie is well-known for her involvement in solarpunk, her database of aro-ace characters in spec fic, and her unending love of octopi. Find out more on her website!
Lyssa Chiavari
Lyssa Chiavari is a biromantic asexual author of speculative fiction for young adults, including Fourth World, the first book in a YA sci-fi trilogy set on Mars. When she's not writing—which isn't often—you can usually find her losing an unreasonable number of life balloons on Donkey Kong. Lyssa lives with her family and way too many animals in the woods of Northwest Oregon. Find out more at her website.
Lynn E. O'Connacht
Lynn O'Connacht has an MA in English literature and creative writing, but wouldn't call herself an authority on either. She currently resides on the European continent and her idiom and spelling are, despite her best efforts, geographically confused, poor things. Her tastes are equally eclectic, though fantasy will always be her first love. She has been chasing stories one way or another since she was old enough to follow a narrative. Find out more on her website!
Kiran Oliver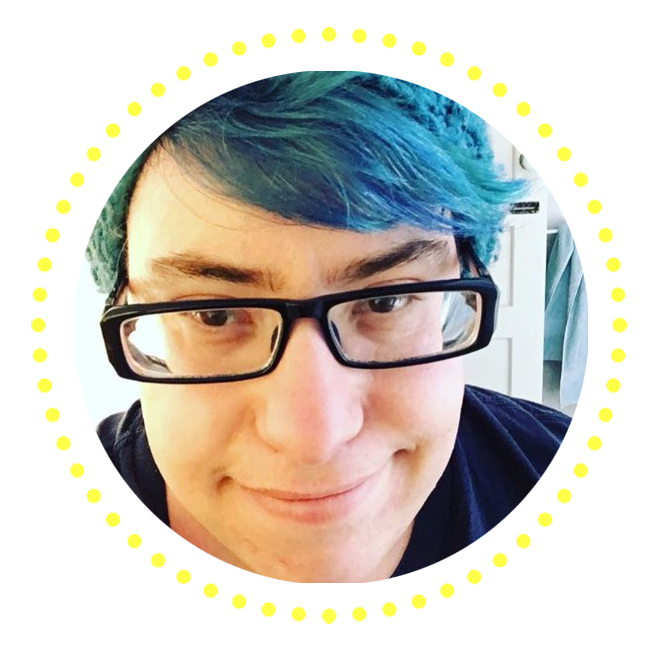 Kiran Oliver is a bigender Sephardi and Mizrahi Jewish lesbian, keto foodie and cat parent. They spent most of their life by the ocean on the east coast of Massachusetts, where they acquired a deep appreciation for the smell of salt in the air. When not working on their novels or thinking about queer elf lady paladins, they're usually at the gym, watching YouTube, gaming, cooking, or petting one of their two cats. You can find out more at their website.
B R Sanders
B R Sanders is a white, genderqueer writer who lives and works in Denver, CO, with their family and two cats. Outside of writing, B has worked as a research psychologist, a labor organizer and a K-12 public education data specialist. B R Sanders's writing explores the boundaries of social identities and their intersections through character-driven fiction set in an Aerdh, a fantasy universe of elves and magic. You can find out more at their website.
RoAnna Sylver
RoAnna Sylver writes unusually hopeful dystopian stories about marginalized heroes actually surviving, triumphing, and rocking really hard. RoAnna is also a singer, blogger, voice actor and artist who lives with family and a small snorking dog, and probably spends too much time playing videogames. The next amazing adventure RoAnna would like is a nap in a pile of bunnies. You can support RoAnna directly on Patreon!