A Harmony of Water and Weald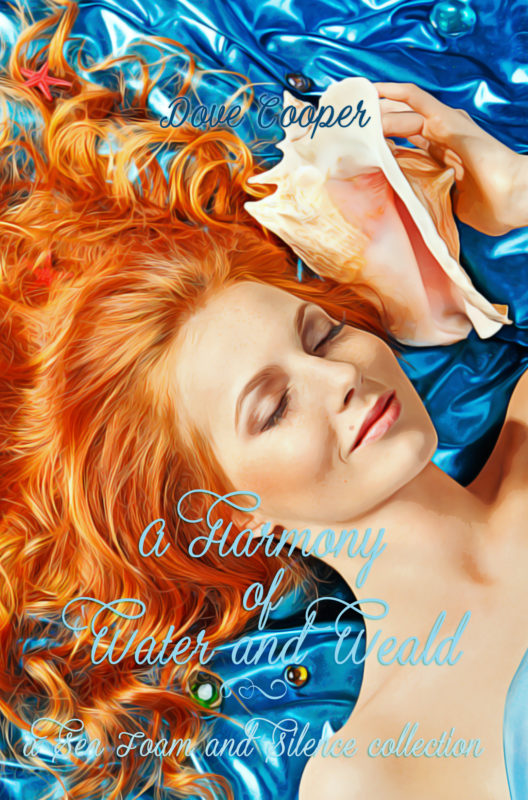 A companion to Sea Foam and Silence, this poetry collection follows Maris as she explores daily human life and struggles with the stipulations of the spell that granted her wish as well as what it means to be a family. While it works as a stand-alone, parts of it are set after Sea Foam and Silence and contain spoilers.
Order Now!
About the Book
She warned of the pain. She did.
But no warning can prepare you.
Nothing can.
Maris has always been intrigued by humans, whether new among them or having lived with them for a year, her curiosity remains. A Harmony of Water and Weald is a collection exploring some of Maris's darker moments as she learns what it means to be human and a glimpse at what her life and family is like after the Sea Witch's deadline has passed.
Though her desire to learn about humanity is insatiable, her new life isn't all sweetness and love. She's abandoned her sisters to live among a people she doesn't understand, walking on feet like she was never meant to. Sometimes her life is homesickness, sometimes frustration, often confusion. Always, though, it is wonder and fierce delight at life.
A Harmony of Water and Weald is a companion to Sea Foam and Silence and contains pieces set both during and after events in that verse novel.
Other Books in "Fairytale Verses"
Disclosure of Material Connection: Some of the links in the page above are "affiliate links." This means if you click on the link and purchase the item, I will receive an affiliate commission. I am disclosing this in accordance with the Federal Trade Commission's
16 CFR, Part 255
: "Guides Concerning the Use of Endorsements and Testimonials in Advertising."