Daybreak Rising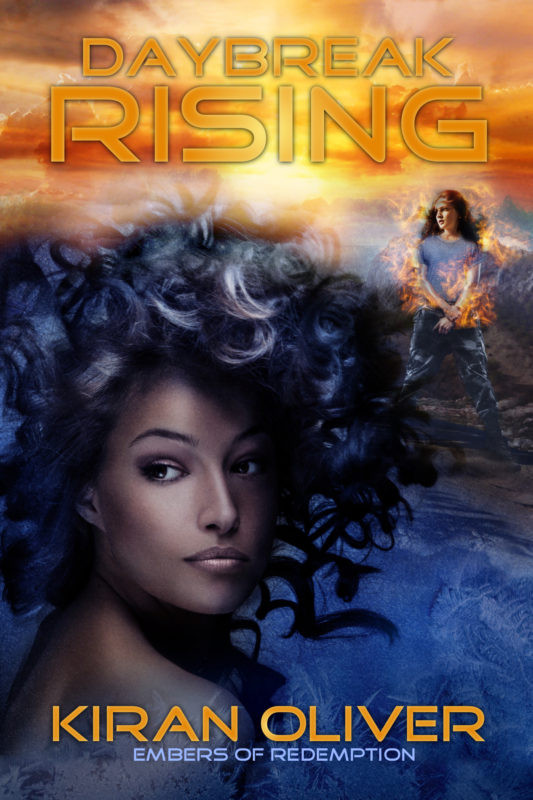 2017 Nominee for the Sir Julius Vogel Award, "Best Novel," from the Science Fiction and Fantasy Association of New Zealand! Updated second edition coming in 2018 from Kraken Collective Books.
Order Now!
About the Book
Celosia Brennan was supposed to be a hero. After a spectacular failure that cost her people their freedom, she is offered a once-in-a-lifetime chance at redemption. Together with a gifted team of rebels, she not only sets her sights on freedom, but defeating her personal demons along the way.
​Now branded a failure, Celosia desperately volunteers for the next mission: taking down the corrupt Council with a team of her fellow elementally gifted mages. Leading the Ember Operative gives Celosia her last hope at redemption. They seek to overthrow the Council once and for all, this time bringing the fight to Valeria, the largest city under the Council's iron grip. But Celosia's new teammates don't trust her—except for Ianthe, a powerful Ice Elementalist who happens to believe in second chances.
With Council spies, uncontrolled magic, and the distraction of unexpected love, Celosia will have to win the trust of her teammates and push her abilities to the breaking point to complete the Ember Operative. Except if she falters this time, there won't be any Elementalists left to stop the Council from taking over not just her own country, but their entire world.
Disclosure of Material Connection: Some of the links in the page above are "affiliate links." This means if you click on the link and purchase the item, I will receive an affiliate commission. I am disclosing this in accordance with the Federal Trade Commission's
16 CFR, Part 255
: "Guides Concerning the Use of Endorsements and Testimonials in Advertising."