City of Strife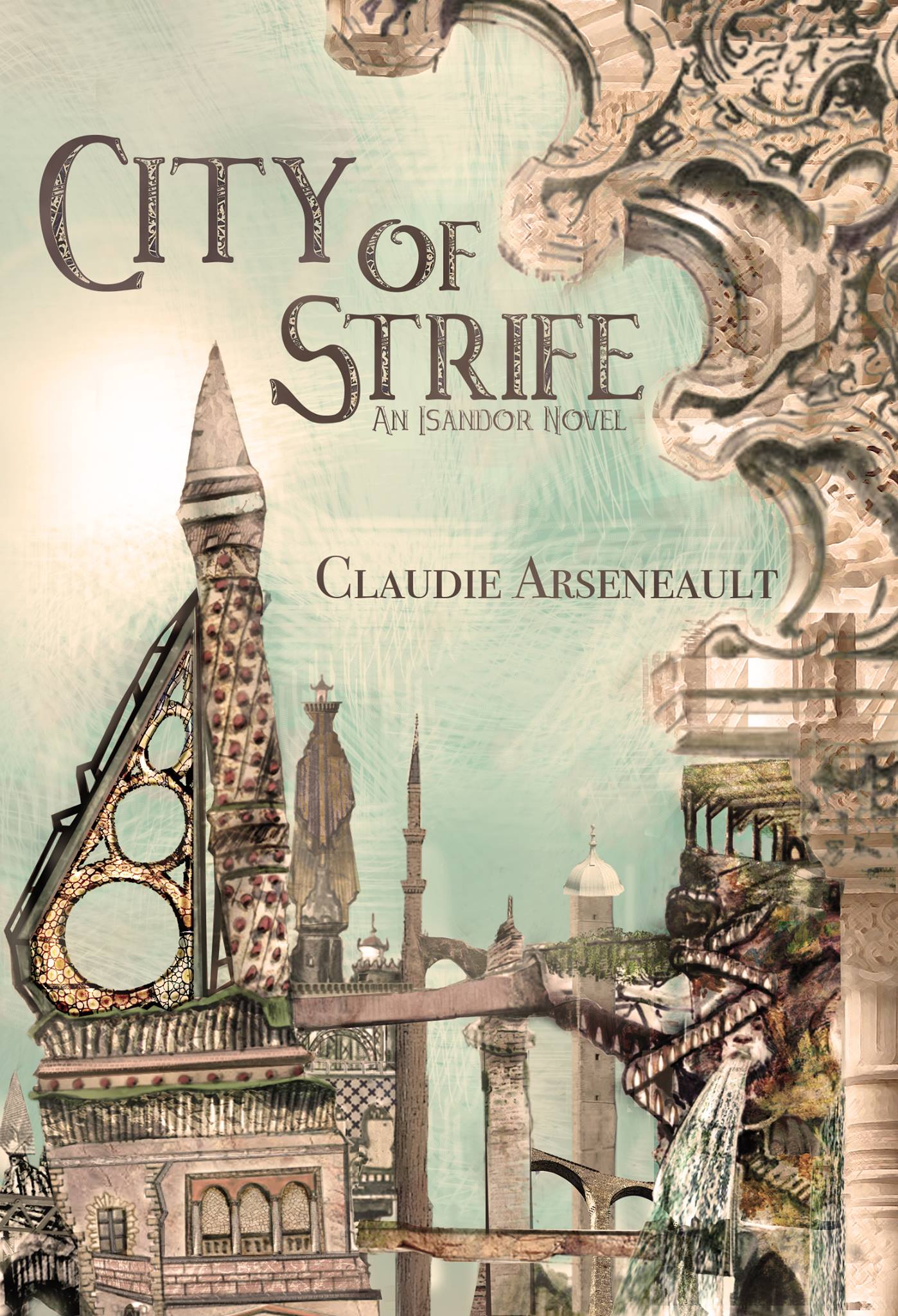 City of Strife is the first installment of the City of Spires trilogy, a multi-layered political fantasy led by an all QUILTBAG cast. Fans of complex storylines crisscrossing one another, elves and magic, and strong friendships and found families will find everything they need within these pages.
Order Now!
About the Book
Isandor, City of Spires.
A hundred and thirty years have passed since Arathiel last set foot in his home city. Isandor hasn't changed—bickering merchant families still vie for power through eccentric shows of wealth—but he has. His family is long dead, a magical trap has dulled his senses, and he returns seeking a sense of belonging now long lost.
Arathiel hides in the Lower City, piecing together a new life among in a shelter dedicated to the homeless and the poor, befriending an uncommon trio: the Shelter's rageful owner, Larryn, his dark elven friend Hasryan, and Cal the cheese-loving halfling. When Hasryan is accused of Isandor's most infamous assassination of the last decade, what little peace Arathiel has managed to find for himself is shattered. Hasryan is innocent… he thinks. In order to save him, Arathiel may have to shatter the shreds of home he'd managed to build for himself.
Arathiel could appeal to the Dathirii—a noble elven family who knew him before he disappeared—but he would have to stop hiding, and they have battles of their own to fight. The idealistic Lord Dathirii is waging a battle of honour and justice against the cruel Myrian Empire, objecting to their slavery, their magics, and inhumane treatment of their apprentices. One he could win, if only he could convince Isandor's rulers to stop courting Myrian's favours for profit.
In the ripples that follow Diel's opposition, friendships shatter and alliances crumble. Arathiel, the Dathirii, and everyone in Isandor fights to preserve their homes, even if the struggle changes them irrevocably.
---
Main LGBTQIAP rep: Aromantic, asexual, gay, bisexual.
Support rep: More aromantic, asexual, bisexual, gay, in addition to lesbian, transgender, nonbinary. Overall cast includes several characters of colour.
Content warnings: Abuse (physical, emotional, mind control — seriously, if depictions of abuse trigger you, please be very careful when approaching this novel/avoid it.), torture, homelessness, child abandonment, police brutality, racism, family death, memory loss, death by fire (mention) and hanging.
Other Books in "City of Spires"
Disclosure of Material Connection: Some of the links in the page above are "affiliate links." This means if you click on the link and purchase the item, I will receive an affiliate commission. I am disclosing this in accordance with the Federal Trade Commission's
16 CFR, Part 255
: "Guides Concerning the Use of Endorsements and Testimonials in Advertising."